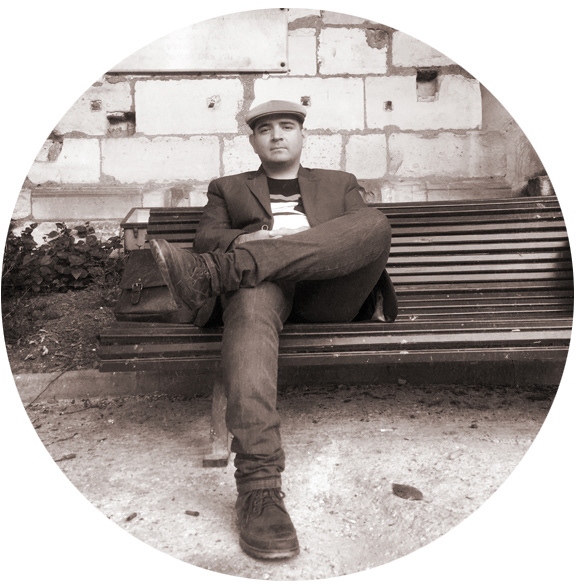 .
Soy un artista plástico e Ilustrador profesional argentino con más de 20 años de experiencia y resido en Buenos Aires.
Me dedico principalmente a la ilustración editorial, considero que mi habilidad y visión son esenciales para resolver proyectos e ideas y transformarlas en realidad.
Me apasiona involucrarme en nuevos desafios, la versatilidad es mi mayor virtud. Siempre estoy en la búsqueda y en el desarrollo de estilos y estéticas visuales para aplicarlas según las necesidades del cliente.
Doy el máximo de mi potencial para obtener resultados óptimos en la ejecución de nuevos proyectos.
.
Currently living in Buenos Aires, I'm an Argentinian artist and professional illustrator with 20 years experience in both fields.
As an illustrator I'm primarily devoted to editorial illustration, I consider that my skills and vision are essential to manage projects and develop ideas and thus, make them come true.
I love new challenges for I believe versatility is one of my best features. I'm always looking for new styles to develop as well as visual aesthetics to apply according to every client's needs.
When working on new projects, I strive to deliver the highest quality.
.
Je suis un artiste plastique et illustrateur professionnel argentin avec plus de 20 ans d'expérience et j'habite à Buenos Aires.
Je me consacre principalement à l'illustration éditoriale. Je crois que ma capacité et ma vision sont essentielles pour résoudre des projets et des idées et les transformer en réalité.
Je suis passionné par les nouveaux défis, la polyvalence est ma plus grande vertu. Je suis toujours à la recherche et au développement de styles visuels et esthétiques à appliquer en fonction des besoins du client.
Je maximise mon potentiel pour obtenir des résultats optimaux dans l'exécution de nouveaux projets.
Clientes / Client
.
Me siento orgulloso de contar con clientes que me han ayudado a ser cada día mejor:
.
Throughout my entire career, I can proudly say that my clients have helped me become a better artist and professional:
.
Je suis fier d'avoir des clients qui m'ont aidé à être chaque jour mieux:
Anaya (España)
A-Z Editora (Argentina)
Balivernes Editions (Francia)
Discovery (USA)
Editions du Seuil (Francia)

Ediciones SM (Chile / Puerto Rico)
Editorial Atlántida (Argentina)
Editorial Guadal (Argentina)
Editorial OVNI press (Argentina)
Estación Mandioca (Argentina)
Editorial Quipu (Argentina)
Grupo Clarín (Argentina)
Grupo Edelvives (España / Argentina)
Grupo Edebé (Argentina)
Grupo Planeta (España)
Groovie_records (Portugal)
Grupo Macmillan Puerto de Palos (Argentina)
Grupo Macmillan Puerto de Palos (Argentina)
Kapelusz Editora (Argentina)
La Brujita de Papel (Argentina)
Penguin Random House (Argentina)
Parragon (USA)
Palabras Aladas (España)
Riderchail (Argentina)
Santillana (Argentina)
Sol90 (Argentina / España)
Tinta Fresca (Argentina)
Voodoo Rhythm Records (Suiza)
Distinciones / Distinctions
Preseleccionado en Ilustrarte 2018 de Portugal, La bienal Internacional de Ilustración para la infancia.
Libro "Casse-noisette" Seleccionado por Choisir un livre en Francia (2014)
Libro "Chaparrón" Seleccionado por Curieux Voyageurs - Voyager avec les livres en Francia (2014)
Libro "Chaparrón" Seleccionado por La Bibliothéque municipale - Ville de Balma en Francia (2013)
Libro "Chaparrón" Seleccionado por La Bib - Bibliothéque municipale en Francia (2013)
Libro "Chaparrón" - Finalista del Premio Le Prix Jérôme Main Caisse d'Epargne Normandie (2013)
Destacado 2011 por el libro "habia una vez?…y despues" Asociación de Literatura Infantil y Juvenil de Argentina (ALIJA)
Seleccionado para el Catálogo CD "When cows fly…" Panorama nacional actual de ilustradores de Argentina en Bolognia (2008)